The SMU-CMU Fast Track allows Singapore Management University (SMU) students to graduate within four to four and half years with both a Bachelor of Science (Information Systems) : Information Systems Major degree from SMU and a master's degree in IT from Carnegie Mellon University.
Students admitted to this programme begin with a solid foundation at SMU-SIS and finish their studies at Carnegie Mellon, an elite and world-renowned American university in the field of information technology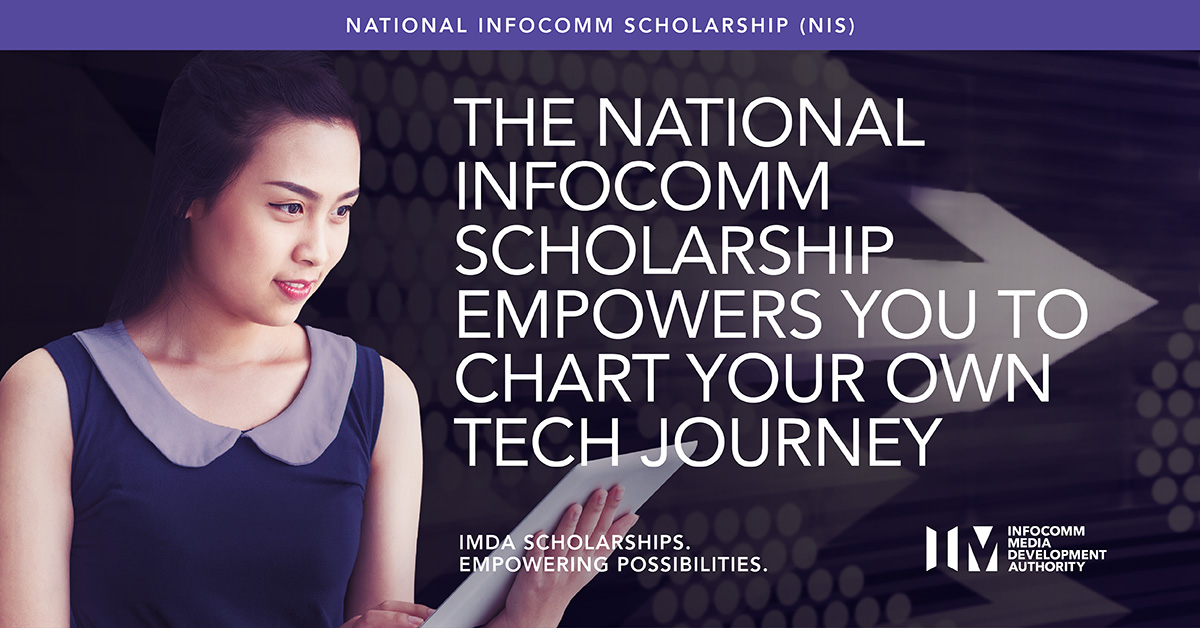 As part of the national strategy to develop talented professionals in the fast changing infocomm industry, this Fast Track programme is offered primarily through the National Infocomm Scholarship and also open selectively to SMU BSc(IS) : Information Systems major students who are not under the National Infocomm Scholarship.
Timeline Options At-a-Glance
The SMU-CMU Fast Track programme has three timeline options. All timeline options typically begin with two years at SMU and end with one or one and half years in a CMU Masters programme.
The timeline options are different in where the third year is spent. Depending on the availability of openings, time of application, and the students' backgrounds, not all timeline options will be available to all students.
For National Infocomm Scholarship scholars, they have the flexibility to self-source their own organisations to fulfill their bond obligation upon graduation (subjected to IMDA's approval):
4 years for the Fast Track Bachelors-Masters Scholarship
1 - 4 years for Mid-Term Local/Overseas Scholarship (dependent on the duration of sponsorship)
IMDA has a list of recommended industry partners that they can link scholars up with for mentorship, internship and job opportunities.
Undergraduate Phase (Year 1 - 2/+)
Students spend the first two years in Singapore at SMU's SIS. During this time, they take a mixture of IT and business courses as well as liberal arts foundation courses (see BSc (Information Systems) : Information Systems Major curriculum for details).
Students get deeply rooted in the distinctive SMU experience and in the highly innovative approach to business oriented IT education. SMU will arrange for Students to do internship in the infocomm industry during or after their second year. During the first two years, students will receive special guidance from both SMU and Carnegie Mellon to prepare for the subsequent years in the United States .
Undergraduate Phase (Year 3/+)
Students will spend the third year at Carnegie Mellon in Pittsburgh, continuing to take a mixture of IT, business and liberal arts courses in order to satisfy the requirements of SMU's Bachelor of Science (Information Systems) degree. Students' home base at Carnegie Mellon will be the university's Information Systems undergraduate programme.
Both Carnegie Mellon and SMU faculty will advise Students on completing their SMU undergraduate degree in Pittsburgh, and on preparing for the Masters programme in IT at Carnegie Mellon.
Masters Phase (Year 4+)
Students commence on the Masters programme at Carnegie Mellon in the fourth year while also finishing up any remaining requirements for the SMU bachelors degree.
An attractive aspect of this SMU-Carnegie Mellon collaboration is that Students can opt for one of seven different IT related specialisation Masters programmes:
SEE MASTERS PROGRAMME OPTIONS
TIMELINE #1
Only for NIS awarded before entering SMU.
BSc (IS) :
Information Systems Major,
SMU SIS
IS Dept.,
Pittsburgh,
CMU
BSc (IS) :
Information Systems Major,
SMU SIS
IS Dept.,
Pittsburgh,
CMU
SMU SIS :
Bachelor of Science (IS) :
Information Systems Major

* CMU Masters Programme range from 12 -16 months, dependent on the programme the student is enrolled into
Carnegie Mellon Masters Programme Options
Process Timeline for Enrolling
SMU Fast-track students at Carnegie Mellon
 

Process for Enrolling SMU Fast-track at Carnegie Mellon

Dates for enrollment in Fall / Spring semesters

1
Fast Track students submit info packet materials to SMU side programme coordinator.
January 1 / August 1
2
SMU sends student info packets to IS@CMU
*Include letter from sponsor stating financial support for tuition and fees
January 15 / August 15
3
IS@CMU writes letters of acceptance to selected students.
February 1 / September 1
4
SMU students submit the following to IS@CMU:

Copy of passport photo
Medical coverage information.

March 1 / October 1
5
CMU issues I-20 to students.
March 15 / October 15
6
CMU creates enrollment record for students.
End of March / October
7
CMU informs students of following semester's schedule of classes. Students are advised collaboratively between CMU and SMU for class selections.
By first week in April / November
8
CMU advises students on how to register online for courses.
first week in April / November
9
SMU students register for classes.
Third week in  April / November
Frequently Asked Questions
Last updated on 06 Feb 2018 .